Archive for the 'News' Category
Marzian Rev2

Marzian Rev2 – Low Gain Plexi to Mega Hi-Gain with Pre and Post-boost.
Tapp Amps Kemper Profiles
My friend Marcus Edvardsson from SOULDRAINER created a couple of KEMPER Profiles from his IRATUS and MARZIAN.
DOWNLOAD PROFILES HERE: http://www.metallfabriken.se/downloads
Here are a couple of sound samples from his profiles made with an ESP Viper Baritone with Seymour Duncan Blackouts.
Tapp Amps – IRATUS

Tapp Amps – MARZIAN

TAPP Iratus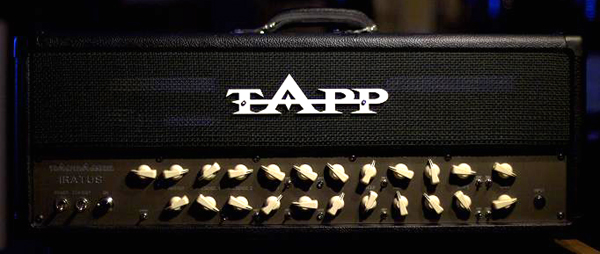 This is the TAPP IRATUS, prototype used by Marcus Edvardsson in SOULDRAINER built with a copper colored front plate instead of a standard black.
Launching new web site
The web site is just about to have a major upgrade.