CHAMELEON
A new approach of preamp design…
* All tube Amp.
* No solid state in signal chain.
* Preamp DC regulated with softstart for longer tube life.
* Tube buffered effect loop.
* Handwired with both PTP and PCB:s.
* Delivers extreme tite high gain to muddy low gain sounds.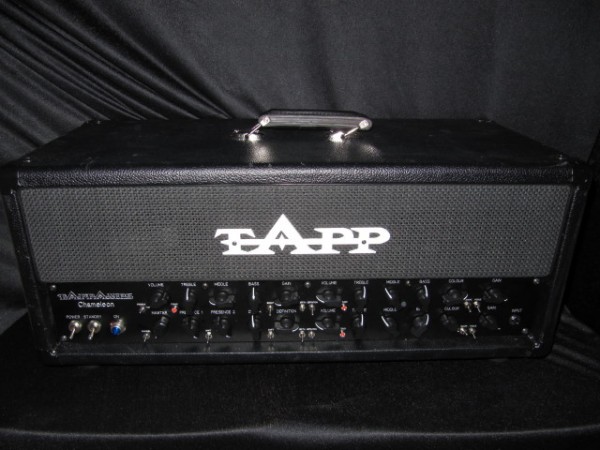 The Chameleon is a 3 channel 100W tubeamp.
It has two(2) Gain and one(1) Clean channels.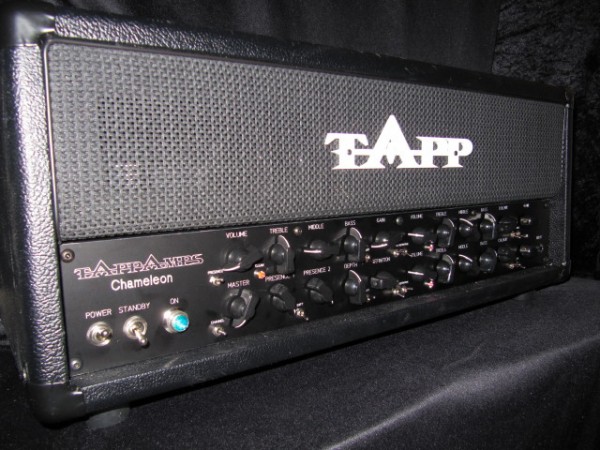 Gain Channel
The power of this amp is the gain channels.
It has 2 completely independent channels which can deliver exactly the same sound
or 2 completely different sounds.
Great for Lead/Solo sound setups.
The color conrol is what you want find on any other amp.
With Gain/Colour controls you can dial in anything from the softest blues distortion with extreme dynamic to
extreme high gain tite lead sounds. Shape and Focus switches also helpes when tuning high gain guitar tone.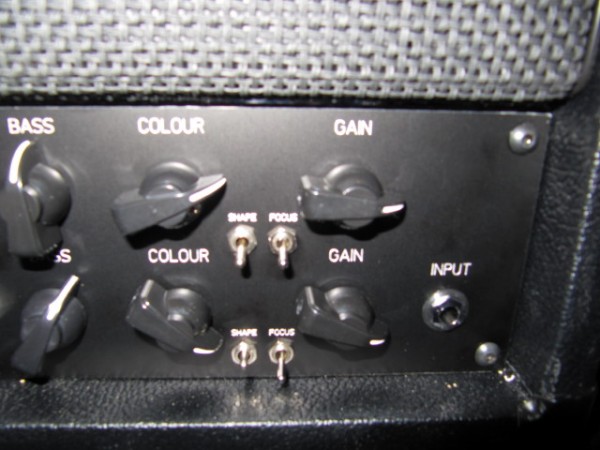 When you think you found the perfect sound…..
you can assign the Power amp controls independently to selected channel.
There is 2 Presence, Depth and Definition.
The Presence can be selected in 2 modes and depth in 3 modes.
The Depth controls depth and punch.
The Definition is also in the Power Amp and controls the sound and tone.
This is really a must on a modern guitar amp.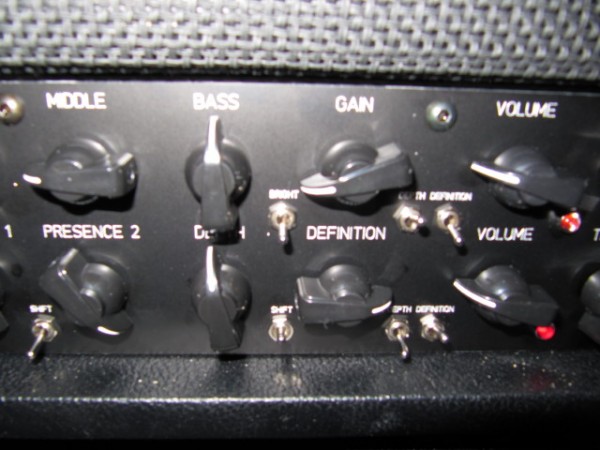 Backpanel
Separate speaker outlets.
Footswitch.
Tube driven effect loop with send volume.
Power amp tubes fused in groups so you can continue playing even if on tube goes down.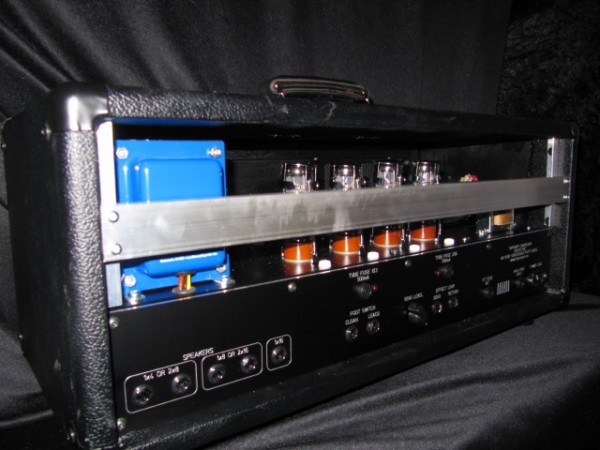 DISCLAIMER: Due to continuous improvement, all specifications are subject to change without notice.