IRATUS
Iratus is our own idea of a modern tube amp.
It has an over sized power supply for handling the extreme dynamic from 7 and 8 string guitars.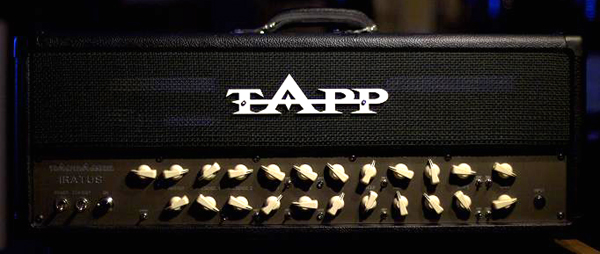 * 3 channels.
-Both gain channels can produce exactly the same sound or 2 completely different sounds.
-Crunch mode is selectable on both channels.
-Our unique SHAPE control with Edge and Style switches shape the two channels from extreme tight Modern Metal to fuzzy old man's rock.
-Clean channel delivering pristine clean sound with lots of headroom.
* Power amp have Master, 2 Presence and Depth.
-Presence 1 shares Clean channel and Lead 1
-Presence 2 handles Lead 2 and Lead 1 if wanted to.
-Presence 2 has a Shift switch to give the power amp a more modern and dynamic sound.
-Depth can be selected for Lead 1 and Lead 2. (It is never engaged in Clean mode).
-Depth has a Shift switch for different sounds.
* All tube Amp.
* No solid state in signal chain.
* Preamp DC regulated with soft start for longer tube life.
* Tube buffered effect loop.
* Effect loop switchable in/out.
* Hand wired with both PTP and PCB:s.
DISCLAIMER: Due to continuous improvement, all specifications are subject to change without notice.